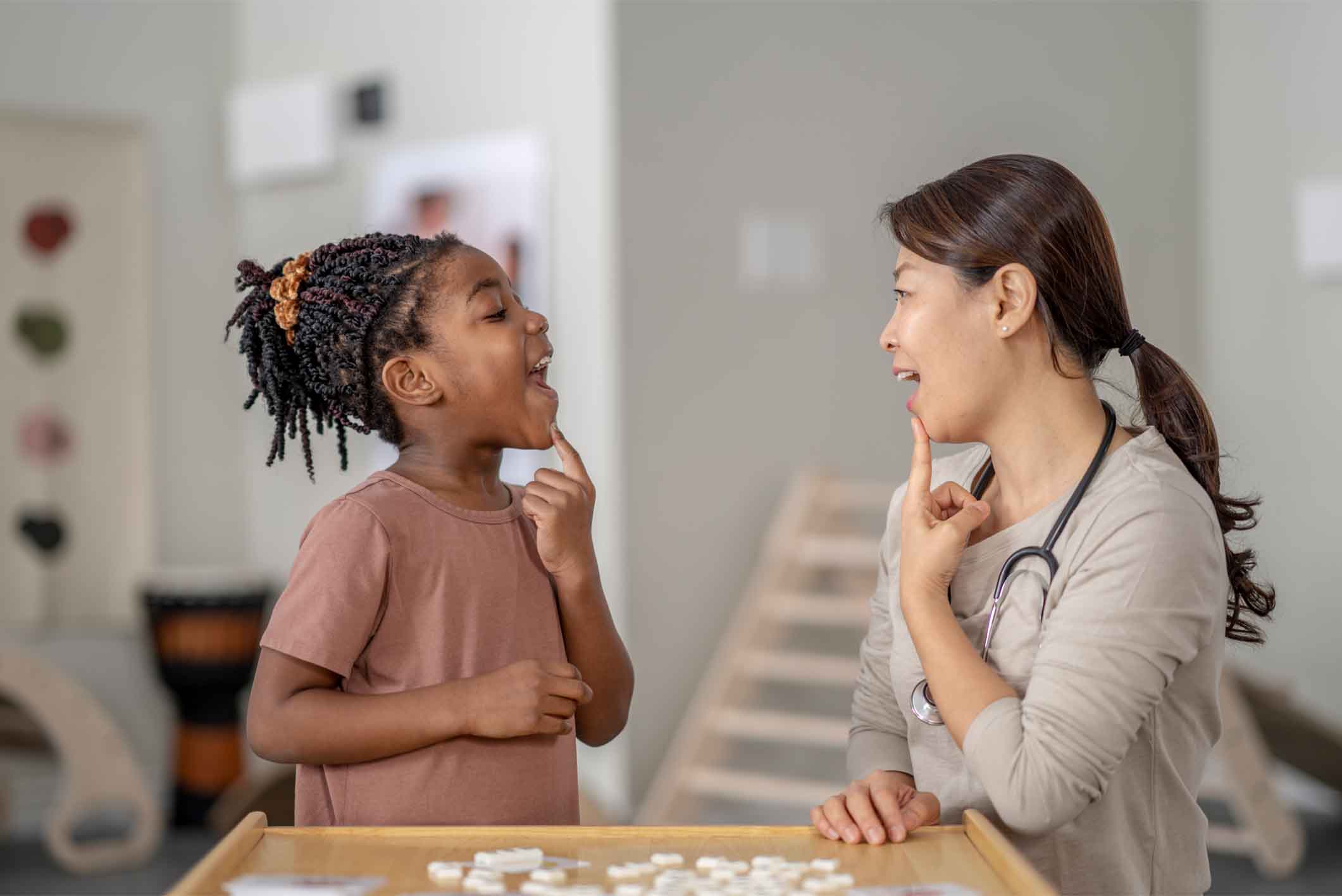 Speech-Language Pathology in Wasilla, AK
Struggling to communicate? We can help.
We are excited to offer comprehensive speech and language therapy services in our Wasilla, AK, location. Our team of licensed speech pathologists work closely with our ENTs to provide a range of services to individuals of all ages who are experiencing communication difficulties.
Our speech pathology services for adults are designed to help patients with speech, language, and communication disorders, including stuttering, articulation and phonological disorders, voice disorders, receptive and expressive language delays, and cognitive-communication impairments.
Speech therapy for kids is centered around early intervention for issues like stuttering.
We understand that each patient is unique and may require a personalized approach to their therapy. That's why our speech pathologists will perform a thorough assessment to identify the underlying causes of the communication difficulties and tailor a treatment plan that best suits the patient's needs.
Our speech pathology services include:
speech therapy for aphasia
cognitive speech therapy
stroke speech therapy
articulation speech therapy
myofunctional speech therapy including tongue tie
speech and swallow therapy
apraxia speech therapy
stuttering treatment / neurogenic stuttering
We believe that communication is essential for a healthy and fulfilling life. Our speech pathology services are designed to help patients overcome their communication difficulties and achieve their full potential. Anyone at any age can benefit from speech therapy. It's never too late to unlock your full communication potential.
If you or your loved one is experiencing communication difficulties, contact us today to schedule an appointment.